Fill picnic basket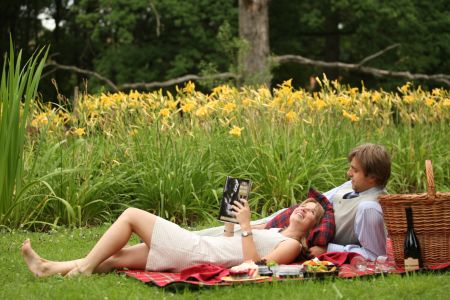 You can spend a nice day lying on the blankets and cushions in the romantic corners of the chateau garden. Or you can sit under the age-old trees and be looking forward to the delicacies hidden in the picnic basket which we according your wish will prepare for you.
Basket booking 48 hours in advance
Refundable deposit on a basket is 500 CZK
Besides a basket you will be able to borrow a blanket, two pillows and a bottle opener.
Collecting time in the Café Custosa is 10 o´clock a.m.
Time of basket handing in is 5 pm nowadays
entrance fee 2018 : 80 CZK adults / 55 CZK kids
Couver per person 80 CZK . (Disposable knife and fork, plastic cups, serviette, hygiene napkins and plastic tray.)
You can choose your picnic directly and send us your order or you can buy a GIFT CERTIFICATE.
| | |
| --- | --- |
| Gift certificate worth 1000 CZK. | |
| Gift certificate worth 1500 CZK. | |
After purchasing the certificate will be sent by post.